By Jessica
Teen Advisory Group member
---
Wow, it's been a hot minute since I've written a review! Maybe it's because I haven't had the time to read (yay for junior year).
However, I finally had the opportunity to crack open a book and read with little interruptions during winter break, and let me tell you: THAT ISH FEELS GOOD.
Sorry, my inner book nerd is coming out.
Before I start gushing about this book, let's marvel at its beautiful cover.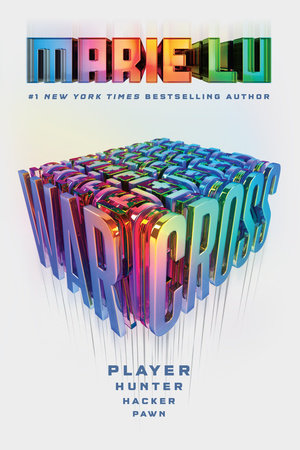 Ok, I'll stop drooling.
Warcross follows a bounty hunter and hacker named Emika Chen. The story is in the first person perspective, so you get insight of Emi's thoughts and feelings. There is this elusive billionaire named Hideo Tanaka, who invented a pair of glasses and program that makes AR seamless, when he was 13 (he's 21 at the start of the story). Basically, when you put on those pair of glasses, you can't tell you're in an artificial reality because it's that good. The program/game, called Warcross, became part of everyday life. Since the game is so popular, they hold world championships, and Emi glitched into the first round. Rather than get arrested, Hideo calls her over to Tokyo to fix a security problem he's been noticing. While investigating, Emika begins to realize that not everything is exactly what it seems.
I can't say much about the story without spoiling something but it's action-packed and will keep you at the edge of your seat (or wherever you normally read). Continue reading →