By Jessica
Teen Advisory Group member
---
Hiya peeps! It seems like I'm the Hermes of TAG, relaying messages from the group to the outside world, just minus the awesome flying shoes and the lovely mentalities of Greek gods… and the fact that I'm neither a male nor a someone kind of deity.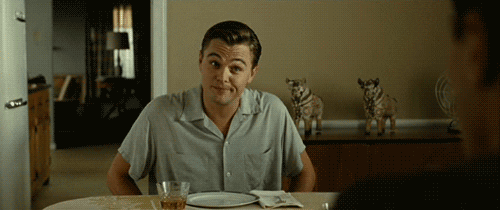 Regardless, I'm here to tell you that we have another convention coming up very soon! Friday, February 16th, soon, in fact!
As always….
General Overview:
Who: you and your buddies
What: FANDOMiCON
When: Friday, February 16th, 2018 (4:30-9:00)
Where: Flower Mound Public Library
3030 Broadmoor Ln.
Flower Mound, TX 75022
If you didn't notice, this convention is held partly after the library closes, which means the library needs a permission form from your parent or guardian signing that they are okay with you being in the public building after hours. The library is accepting forms up to the day of the convention, meaning that you can bring your paper as you walk into the convention the day of, and you'll totally be okay. Of course, you can also turn in your form early if you want to. If you do not have a permission form, then you can ask for one at the youth desk at the library.
Now that the technical stuff is out of the way, on to the activities!
There will be a round or two of Superfight, which is a very fun card game combined with a bit of debating.
And like a lot of YouTubers, we're are going to play a fun game of Name That Theme Song where you get to, you guessed it, name the theme song that's playing. We're bringing back a classic from last year's convention: The Universal Fandom Quiz. Just to be warned: it's rather difficult, but it is tons of fun. There will also be some trivia and paranoia because those games always make a party better.
We are also going to play a game of celebrities! Essentially, everyone writes down three characters and all the characters are shuffled in a bag. A team of three go up to the stage and the first person pulls a name out of the bag. The person then has to explain the person to the second teammate in 30 seconds without saying the person's name. The second person (without saying who they think it is) has to describe the character they think it is to the third person. The third person will then have to act out who they think is the character to the audience and then the first person will reveal the name.
There will also be a cosplay dating game. If you ever watched Whose Line: Let's Make a Date, then you'll know exactly how this works. If you haven't (like myself), then let me explain: You have one contestant and three "dates". Each "date" is given a character they have to act as and the contestant's job is to ask questions and try and figure out who each of their "dates" are. The "dates" will have to answer those questions acting as their secret character.
So the dialogue will go a little something like this:
Contestant: "Date #1, I love eating. If you were going to take me out, where would you take me out to eat?"
Date #1 (Percy Jackson): "Well… I know this awesome place across town where they only serve blue foods that we could try out. Plus, it's right next to the ocean so the scenery would be nice… etc. etc."
And lastly, what is a convention without lanyards, nametags, and FOOD? Yes, you heard me right. There will be food, so bring your friends and siblings!
I hope this gives you a better idea as to what to expect when you come to FANDOMiCON. Don't forget, it's Friday, February 16th, so make sure to be there!