By Jessica
Teen Advisory Group member
---
I'm going to start off this review by saying that I'm a big fan on Sarah J. Maas. Scratch that. I'm a HUGE fan of Sarah J. Maas to the point it's kind of scary. If there was one thing (other than Harry Potter and Sherlock) that I obsess over, it's definitely Maas's books. That being said, I don't mean any ill-will towards the third book of the A Court of Thorns and Roses series (the beautiful, drool-worthy cover shown above), but it wasn't my favorite.
Granted, I hold Sarah J. Maas on an extremely high pedestal, which means at one point, the only direction she can go is down. A Court of Wings and Ruin was that downfall for me. Don't get me wrong, I generally enjoyed the story, but I did have some problems with it.
Sarah J. Maas likes to push the boundaries of what is humanly possible in her stories. Of course, all her characters aren't completely human, so it makes sense that they can do things that us mere mortals cannot. Also, she writes fantastical stories, so again, it's acceptable to have abnormal things happen. However, even then there are boundaries to what non-mortal creatures can do, especially in the world that she built in the series.
Now, I can't spoil anything, but there are some things that happen that shouldn't have been able to happen. The outcome of the story doesn't really make sense. The things certain characters do in the end of the book should've been impossible, or at least highly improbable. And to have that highly improbability happen to a lot of the characters at the same time, I'm not buying it. It felt as though the author desperately wanted to end the book and just threw in a whole bunch of convenient plot twists just so she can finish the story. I'm not going to say more than that in fear that I'm going to spoil something.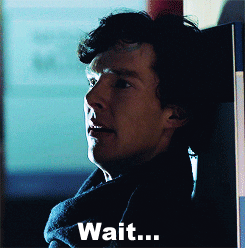 Speaking of the end of the book, all the action happens there. Seriously. The book is 700+ pages and the majority of the action and fighting happens in the last 50 pages or so. The stories build up the anticipation of an epic, fight-to-the-death battle, but it falls short, and that's the most disappointing part. While I was reading, I was waiting… and waiting… and waiting for something to happen and when something did happen, it wasn't much. I wish there was more fighting and less lucky convenience in the war. If you don't know what I mean, you will once you the read the book.
Now, despite all my complaints, I still loved the story. The previous books made me fall in love with the characters and this third book made me fall in love with them even more. One thing I find lacking in a lot of YA fantasy series is big character development over the course of the books. A lot of war and fighting happen in fantasy books, and that's bound to change even the strongest warrior. A lot of the time, I feel like authors focus more on the world and the plot development that they forget that their characters need to develop as the story progresses. Thankfully, Maas doesn't disappoint in the character development department. I almost feel like I'm part of the Inner Circle as I slowly get to know them better and better as they develop throughout the three books.
Also, I just wanted to point out that although I compared this book to YA fantasy books, this is NOT a young adult series. In young adult novels, the sexy times between couples are censored. In this series, the sexy times aren't censored. I don't know why it's labeled as young adult, but it's definitely at least new adult.
If you like OTPs, over-protective male Fae, and epic magic, then you're definitely going to like this series.